THE TEAM
MAGDALENA AMEREK-KRAJEWSKA, ATTORNEY AT LAW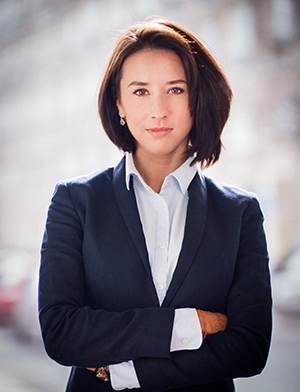 Attorney at law Magdalena Amerek-Krajewska is the partner and founder of the firm. Her areas of competence are: corporate law, business law and law of contracts. For many years now she has been providing comprehensive advice to Polish and international entrepreneurs, especially from Germany, Austria and Switzerland. She creates and negotiates transactions and contracts concluded under different legal regimes and can also pronounce opinions to identify and reduce any related legal risks. She has introduced to the Polish market significant German operators from the trade sector (a supermarket network), the industry sector and the media. She was involved in negotiating and preparing a cross-border takeover of Ukrainian companies by a Polish operator active on the insurance market. She provided legal service in the area of corporate aspects and law of contracts to a major Polish television channel and also provides daily legal service for commercial law companies.
Miss Amerek provides legal assistance in the processes of complex equity changes, transformations (including cross-border ones) and liquidation of large business operators active, inter alia, in the development and construction sector. She represents entrepreneurs in negotiations, court actions and administrative proceedings.
Besides she also has extensive experience in legal assistance to private customers, which she gained representing them in family cases (e.g. divorce, child support, access to children), civil cases (e.g. damages, real estate law, inheritances), some of which had an international aspect.
As the author of many publications on business-related court proceedings and on limited liability companies she has been a guest in television shows for entrepreneurs and also trainings speaker on issues of civil procedure, forms of business activity and companies with limited liability.
She has co-operated with leading Polish and German law offices.
As the graduated of the University of Warsaw and the School of German and European Law attached to the University of Warsaw she is a member of Warsaw's Attorney at Law Chamber (Izba Adwokacka w Warszawie) and German- Polish Lawyers Association (Deutsch-Polnische Juristen Vereinigung).
She speaks fluent Polish and German.
Contact: m.amerek@amerek.pl
RAFAŁ KRAJEWSKI, ATTORNEY AT LAW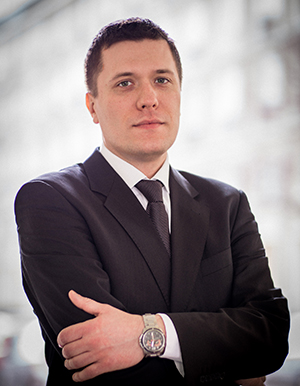 The partner of the firm. The area of expertise of Mr Rafał Krajewski includes: not only criminal and administrative law but also public procurement. With several years of work experience at the Municipal Enterprise of Water Supply and Sewerage in Warsaw and the work at the Office of the Rail Transport and the Office of Electronic Communications he became well versed in the field of state administrative proceedings for railway transport, data protection, telecommunications and post office. At the same time he took part in public procurement procedures at these offices, representing the authorities and expressing his opinion on the subject, drafting the specifications of contracts or agreements with contractors. On the other hand, he was working with law firms, advising entrepreneurs participating in public tenders.
In addition, for many years, his passion was criminal law. He represents clients in matters related to economic crime, drugs abuse, organized crime or a crime such as robbery, fraud, theft. Many times counterparts he is dealing with are prosecutors, the Central Bureau of Investigation and the Internal Security Agency (including the examination of witnesses and suspects).
Besides Mr. Krajewski has extensive experience in the general law practice. He deals with cases of family law (including divorce, child support, contacts with the child) and civil law (including compensation, real estate, construction, succession).
He worked with leading Polish law firms, and for many years with the Helsinki Foundation for Human Rights and the Centre for Women's Rights Foundation. Mr. Krajewski was graduated from the Faculty of Law and Administration at Warsaw University and has made his postgraduate studies in "Real Estate Agency". He is a member of the Warsaw's Attorney at Law Chamber (Izba Adwokacka w Warszawie).
He works in both Polish and English.
Contact: r.krajewski@amerek.pl, rafal.krajewski@adwokatura.pl
IRINA PRONINA, RUSSIAN LAWYER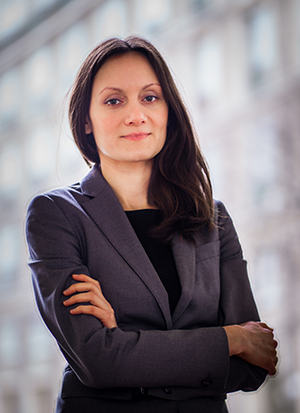 Mrs. Irina Pronina's area of expertise includes: Russian commercial, corporate, contracts, customs and foreign exchange law. With her extensive experience in providing legal advice to Polish and foreign business leaders, in particular in cross-border projects related to eastern markets she has conducted legal audits (due diligence) of Russian companies to be acquired by Polish companies investing in Russia. She has represented clients before the commercial (arbitration) courts in Russia in cases of: appeal against the decision, the provisions of the state administration bodies, administrative misconducts, particularly for violations of the law of customs and foreign exchange law. Besides Mrs. Pronina analyses and creates commercial contracts with counterparties from eastern countries in terms of minimizing the legal and economic risks.
On day to day basis she provides legal assistance for Polish and foreign clients in the planning and implementation of foreign investments, including the setup of companies with Polish capital in the eastern markets and the acquisition of shares in Russian companies.
She worked both for state administration in Russia, as well as the largest Russian and Polish law firms.
The author of publications on the legal aspects of business in the Eastern European markets, as well as articles about the customs legislation of the Customs Union published in business journals for carriers and customs brokers. She was the speaker on numerous trainings and conferences for entrepreneurs.
Mrs. Pronina was graduated from the Faculty of Law of the Russian State Social University and has postgraduate education of European Law at the University of Warsaw. She has also completed post-graduate studies in the field of "The organization of the customs legal system on the territory of the Russian Federation".
She works in Russian, Polish and English.
Contact: i.pronina@amerek.pl
ABOUT US
The Law firm: Amerek-Krajewska, Krajewski Adwokacka Spółka Partnerska is a team of experienced lawyers who specialize in comprehensive legal services for Polish and international entrepreneurs, in particular those from German-speaking countries (Germany, Austria and Switzerland) but also from Russian speaking areas (Russia, Kazakhstan and Belarus). Our Law Office offers legal assistance at every stage of business activity, from market entry through daily legal service, business transformation and restructuring, up until business liquidation.
In addition to legal advice under the Polish law, we support our clients under the German and Russian law as part of functioning in the office of the German and Russian Desk. At the same time, owing to close cooperation with German, Russian, Belarussian and Kazakhs attorneys at law, tax advisers, specialized lawyers and notaries public, our Law Office supports its clients also on the foreign markets, in particular in the area of local civil law, commercial law, mergers & acquisitions law, labour, procedural and tax law.
We cooperate with the Polish tax advisors and accountants offices
This allows our Polish clients to get high-quality legal advisory services provided based on international standards, while our international clients benefit from our in-depth knowledge of Polish legal and economic reality.
Our clients are entrepreneurs from the service, consumer goods, construction and real estate as well as media, health service, insurance and transport sectors.
In addition, our Law Office provides legal assistance to private customers in family cases (divorce, child support, access to children, marital property distribution) and civil cases (contracts, damages, real estates and inheritances); we also represent customers in the cases of offences under the Penal Code and under special laws.
Our legal services are provided in Polish, Russian, German and English.